Interested in Becoming a Diamond Pier Retailer?
Diamond Pier Foundation System is quickly spreading across the United States as the preferred foundation of professional builders.
More stocking retailers are coming on board every day. You don't want to miss out on this growing product. Diamond Pier is a footing that requires no digging and is code compliant and structurally-rated. Contractors all over the US are praising the Diamond Pier for changing the way they build decks and increasing their overall profitability.
"Diamond Pier make life, sales, and schedules much easier to manage. Not to mention the product actually does the job!" - Callaway Construction - Nantucket, MA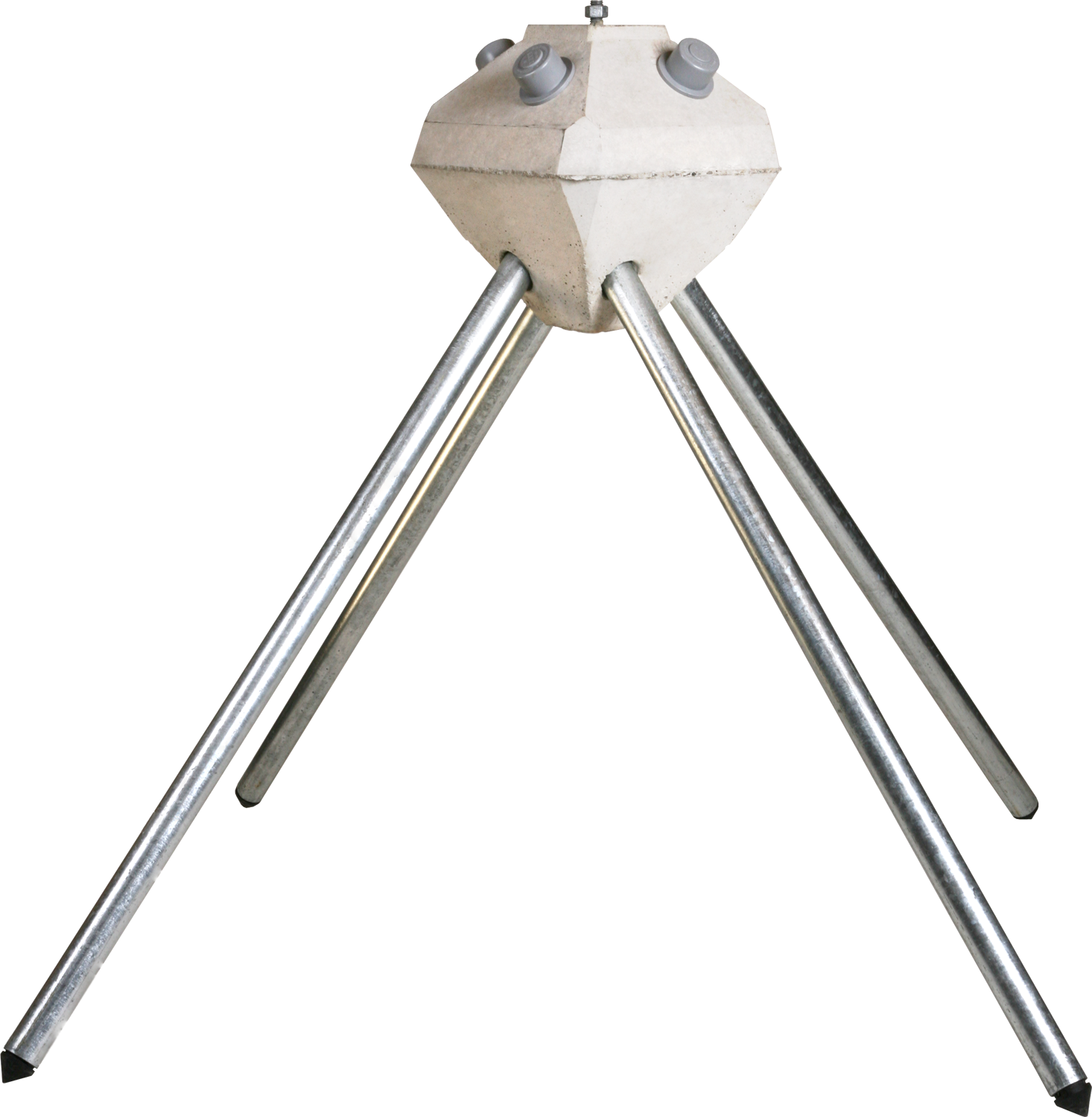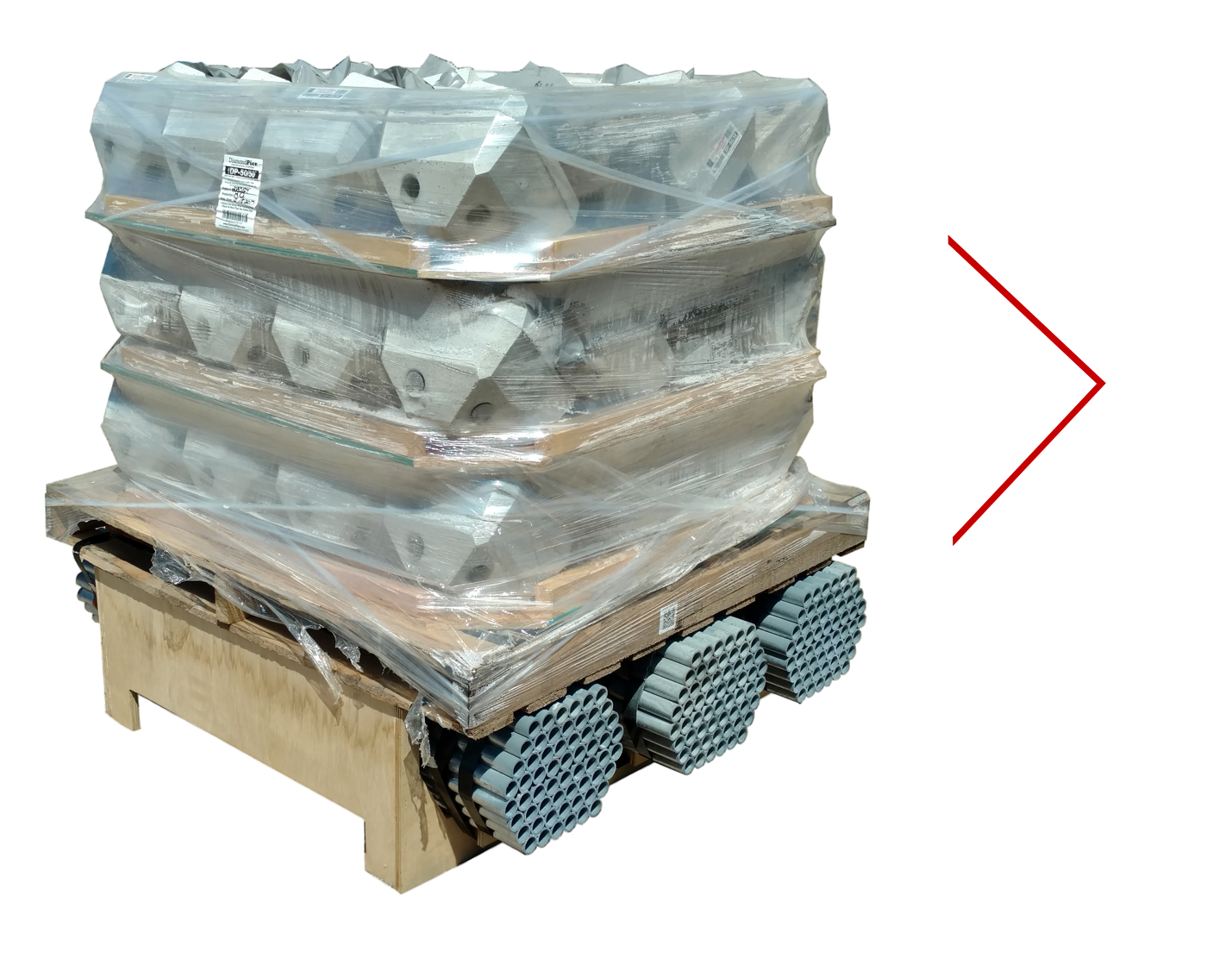 How Diamond Pier Will Ship to Your Store
The Diamond Pier will arrive to your store on a pallet as seen to the left. A full skid of DP-50-50" contains 45 piers, and a full skid of Diamond Pier DP-75-63" contains 24 piers. The pins are neatly assembled in the attached crate below making for easy accessibility. Attached to each Diamond Pier head is a baggie of 4 inspection tips, and 4 pin caps. Each layer of concrete heads is protected with a safety ledge to make transporting the Diamond Pier pallet as safe as possible. 
New Stocking Retailer Program
Diamond Pier wants to set you up for success. That's why we offer a New Stocking Retailer Program that offers a free Driving Bit and free website listing when you purchase a full skid of Diamond Pier DP-50-50" (45 piers) or a full skid of Diamond Pier DP-75-63" (24 piers). The promotion is limited to "New 2018 Active Stocking Retailers". You'll also receive some great marketing materials to promote sales!
Diamond Pier Marketing Kit: As pictured to the left, stocking dealers will receive a counter mat, counter display, and tri-fold brochures with their first order of Diamond Piers. You can also order special promo items on our order page!
Fill out the form below to become a 2018 New Stocking Retailer!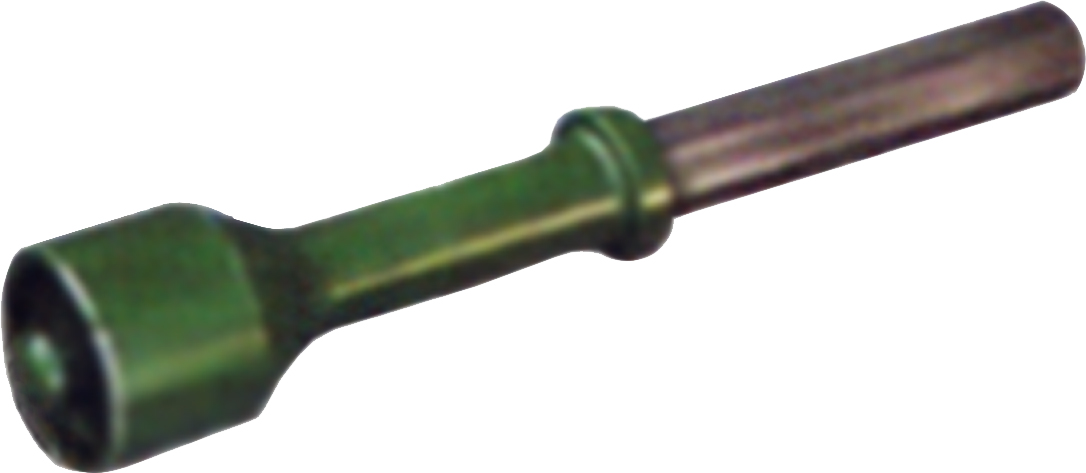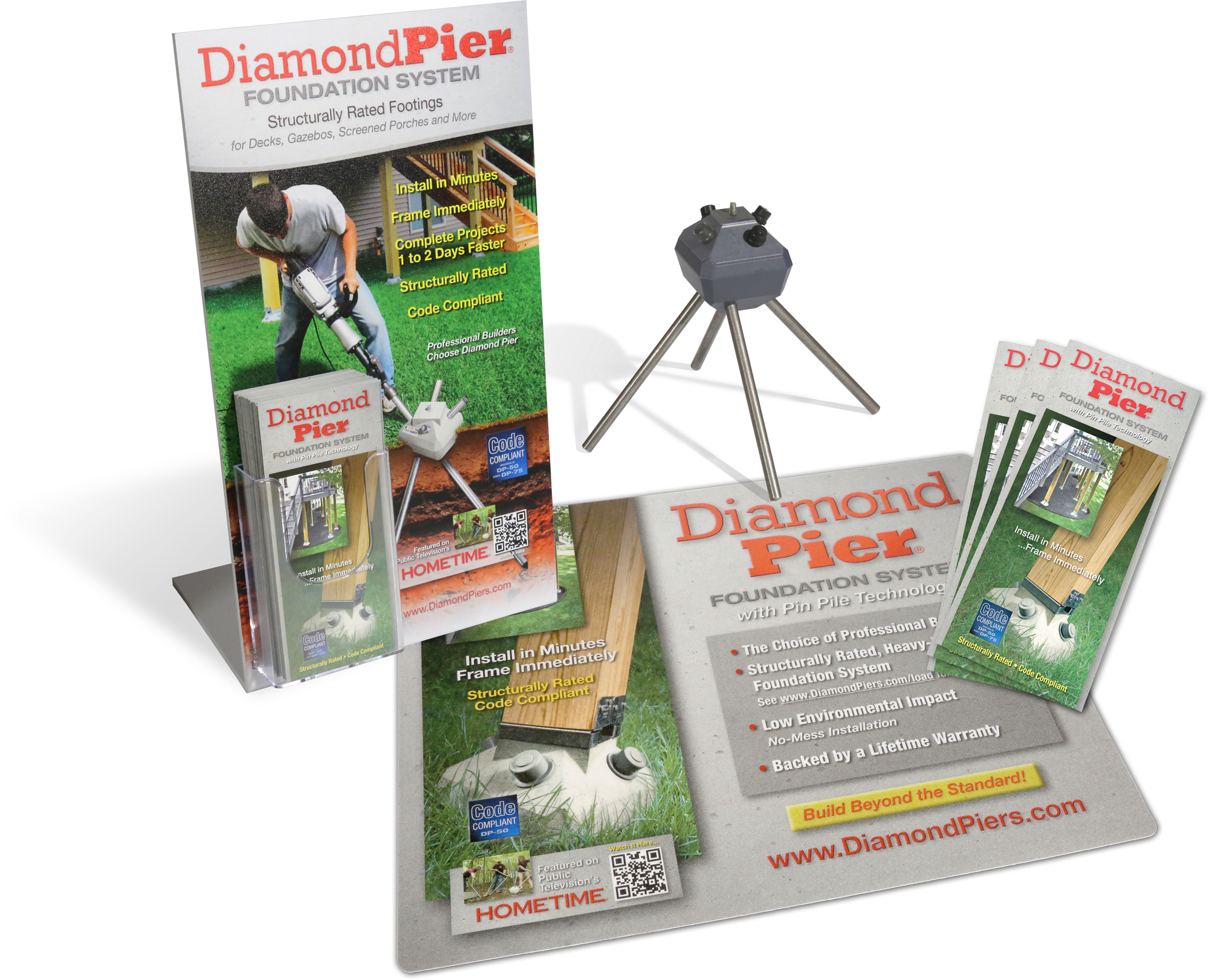 Retail Store Contact Form
(You are not required to fill out this form to become a stocking retailer. You may contact us in any way that's easiest for you.)