Stairways & Walkways
Install Footings in Minutes.  Frame Immediately.
Diamond Pier footings are the perfect solution for long walkways and large stairways down to the beach or other areas. Using a Diamond Pier footing in this application avoids the mess and problem of trying to move liquid concrete long distances or providing water sources in remote areas. Transporting Diamond Pier footings are a  fast and effective way to move foundation materials to remote areas. The speed and effectiveness of setting the Diamond Pier allows for quick framing and building of these types of projects with no digging, providing little or no damage to landscaping and topography.
Get started: Step-by-Step Guides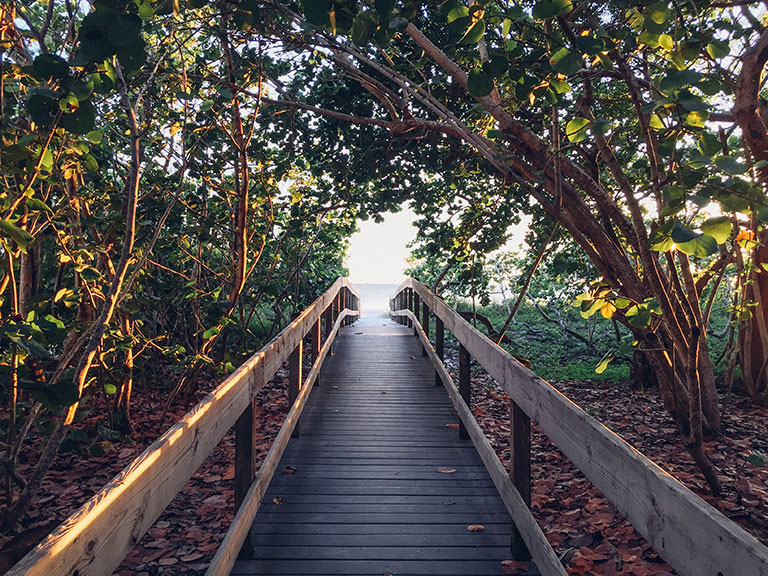 Why Choose Diamond Pier for Your Stairway or Walkway?
 
Speed: Utilizing Diamond Pier for the foundation of your project allows you to effectively and efficiently build beyond the normal standard of construction. There is no other foundation system for a deck or porch that is easier to install than the Diamond Pier.  

Eliminates Down-Time: With Diamond Pier there is no need to be held up with a footing inspection or waiting for concrete to dry. The code official is instructed to measure the depth of your pipe, so keep access to the system until this is accomplished. You can frame your deck immediately and save entire days on your project. 
No Excavation, No Mess: With Diamond Pier there is no excavation, and no mess. Diamond Pier can be integrated and installed into your existing landscaping without damaging plants, and using only handheld tools. 

Code Compliant & Structurally Rated: But best of all Diamond Pier provides a consistent structural rating. Since the Diamond Pier is manufacture under controlled conditions it is not subject to variables in field that can weaken a site poured concrete footing compromising bearing, uplift and lateral load requirements.